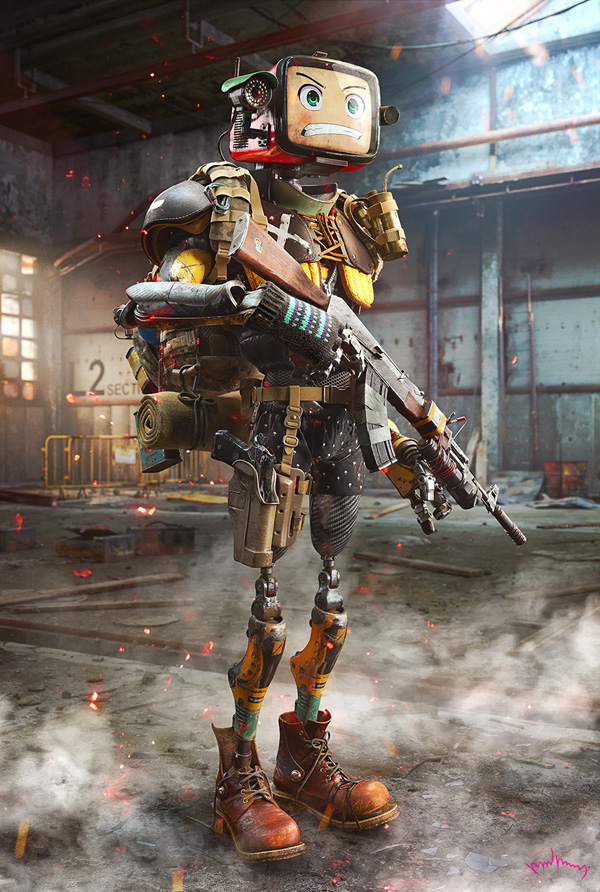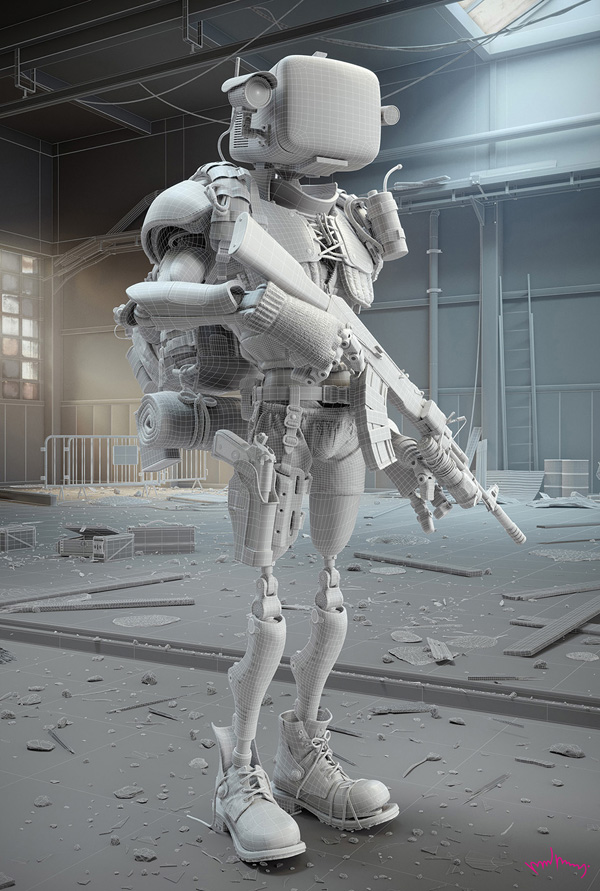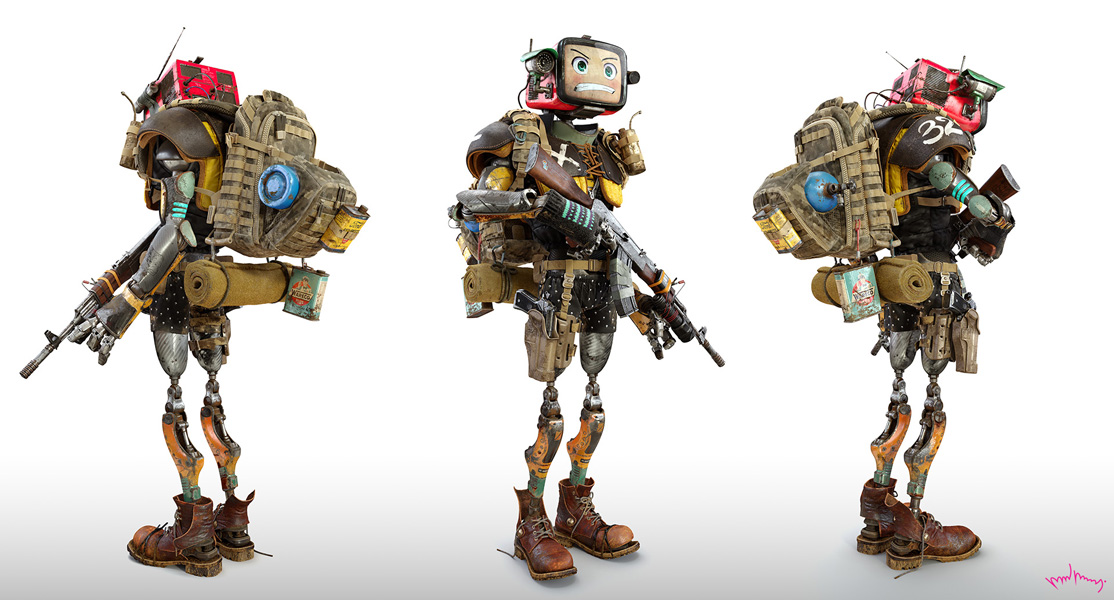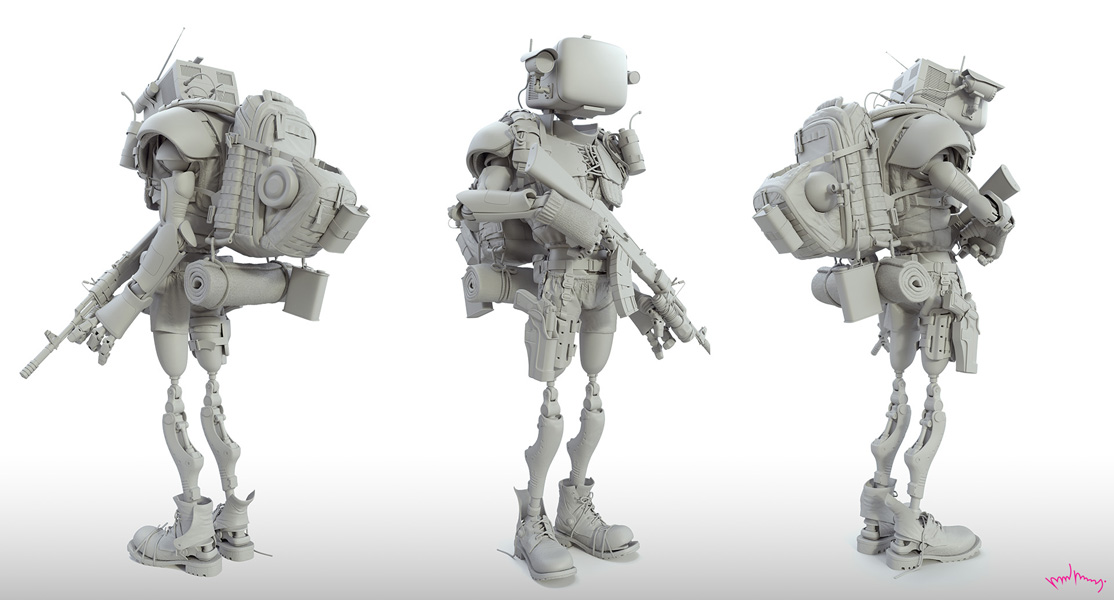 BADLANDS
Here IS MY LAST WORK FROM THE series of illustrations based on a world dominated by machines, like "CRAZY" AND "Epic". Robots with its own hierarchy and their own social classes. In this case, THIS FUNNY GUY IN UNDERPANTS.
This illustration, of course, is full cg, is made in 3dsmax AND CORONA, using MARVELOUS DESIGNER FOR CLOTHES, ZBrush for THE DISPLACEMENT DETAILS and SUBSTANCE PAINTER + Photoshop for textures/composition.
The lighting AND COMPOSITION by Victor Loba. Great friend and great artist. WITHOUT HIS WONDERFUL HELP DURING ALL THE PROCESS, THIS PROJECT WOULD NOT HAVE BEEN SO EASY AND FUN TO DO. Thanks!
Software: 3DSMAX, CORONA RENDER, MARVELOUS DESIGNER, ZBRUSH, SUBSTANCE PAINTER, PHOTOSHOP, UVLAYOUT.